Daniel Kramer| M&I Broadcast Services
What training do you have?
In customer support, often the best solution really is just to turn it off and on again!
I joined M&I on 1st of October 2019 as a Support Coordinator, and I still work in this role today. My job revolves around making sure our customers have a support engineer to help them with their issue. It's really satisfying when you're successful in resolving a customer's issue, so they can use the software in the way they want to use it.  
What training do you have?
My background isn't in customer support, and I didn't study for this kind of job! I have a diploma as an image engineer, and I worked for one of M&I's customers for 10 years. After I left that job, M&I asked me to join them to help with support and I've been here ever since, working within the support function to ensure our customers have a better experience of our software. 
What do you like best about being a Support Coordinator at M&I?
I love working at M&I and being challenged to perform in a fast-moving company. Working with cutting-edge technologies is also really exciting!
I love helping people to use our software and assist with any issues they might encounter. It's really satisfying to support customers to use our software, solving problems they're having, showing them shortcuts and explaining features that will benefit their business.   
What do you like doing in your free time?
When I'm not working, you'll find me training for obstacle runs like Strong Viking or Mud Masters. I also love listening to music, mostly Nordic folk and metal. And a few times a year, I like to go to a forest in Ommen, in the eastern Netherlands, to dive into a medieval world during a live action role-play (LARP) event. 
What's your favourite page on the site?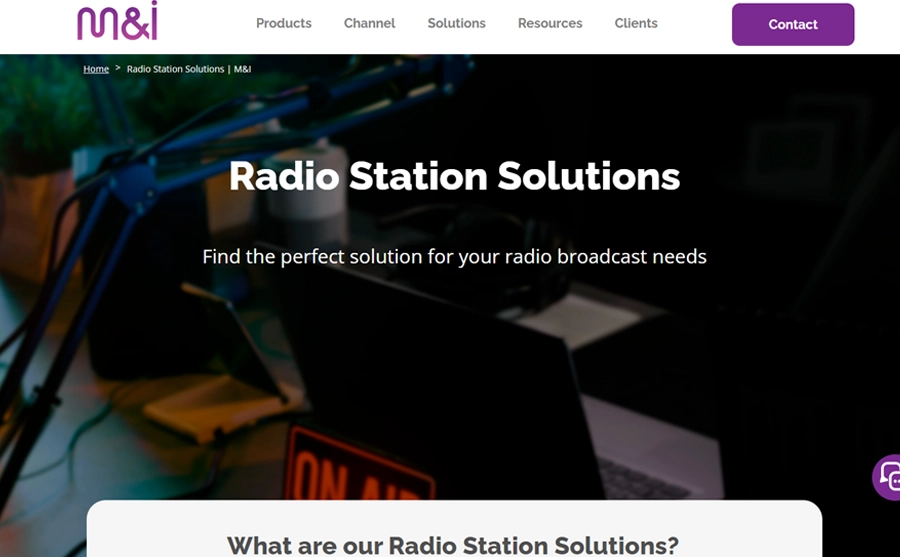 Solutions
Our solutions page helps prospective customers to understand what we offer, and what solutions are the best for their business. It's the best starting point for new customers, and it helps me to ensure that businesses choose what's most in line with their needs.