Daren Ford
What's your M&I story?
I like the fact that some of the biggest and best radio stations rely on our products for their playout, day in, day out
I first heard about M&I around 25 years ago, and I joined the company in 2016 as a software developer. I wanted to join M&I because of the enthusiasm, passion and dedication of the company as a whole.  
My current role is Software Developer, working mostly on the OmniPlayer suite of products. Whenever there is an item in the TV news about radio or music, they very often interview a DJ in the radio studio where they work, with our OmniPlayer software in full view. This makes me very proud of what we do here. It's amazing to see how our products are market-leading and make a real difference to what businesses do every day. 
What training do you have?
I studied Electronics at Swansea University in Wales where I got involved with the student radio station. After university, I went to work at a local independent radio station in Cardiff which was a fantastic experience. Ever since then, I've been involved in radio and TV broadcasting throughout my career. I love that I can still be involved in the industry at M&I, getting to develop products like OmniPlayer that are genuinely innovative and exciting, and which are widely used here in the Netherlands and further afield. 
What do you like best about working at M&I?
"M&I is a small and friendly company with a 'can do' attitude" 
I really like that M&I is a close-knit team. Everyone knows everyone and there is mutual respect within the company for the roles we fill and the work that we do. It's genuinely a pleasure to come into work every day and spend time with such a talented, caring and dedicated group of colleagues. It's also great to see that our approach to software development and project delivery is becoming more professional. 
What do you like doing in your free time?
I love to tinker about with electronics in my free time. In particular, I like working with domotica (smart home sensors, gateways and automation solutions). 
What's your favourite page on the site?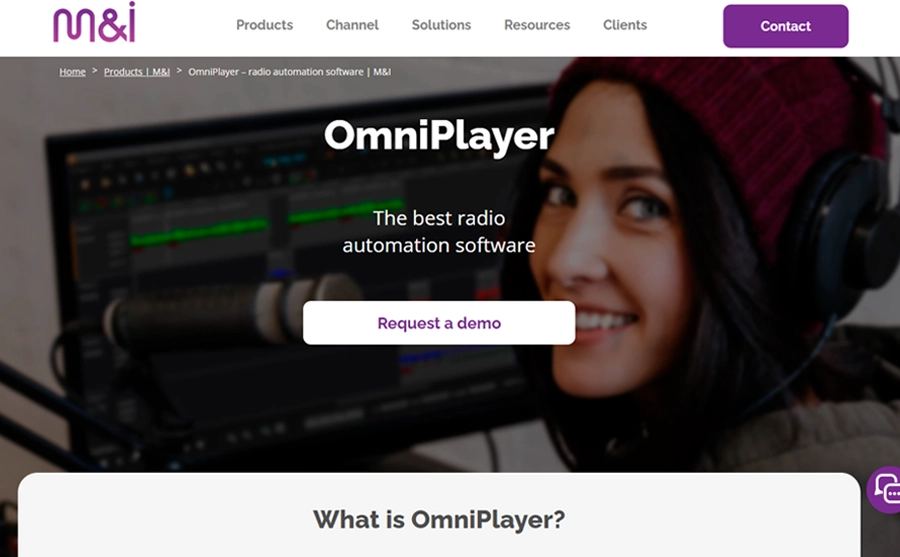 Omniplayer
My favourite part of the site is the OmniPlayer page, of course! It's what I spend the majority of my time on, and it's exciting to be part of such a state-of-the-art tool.