Marcel Bouhuijs
What training do you have?
After primary school I went to HAVO, where I provided a school radio and played music during breaks. After HAVO, I went to the MTS and also volunteered at the local broadcaster where I got a permanent job after my studies. As well as my job as Head of Technology, I also gained experience in presenting on radio and TV, as a newsreader, cameraman, editor, designer and director. Because of this, I know how broadcasters work, and I can use this knowledge in the projects I supervise at M&I. 
What's your M&I story?
Projects often run for a long period of time and it's nice to build relationships with customers that, after a successful completion of a project, is often valued for years to come.
I wanted to work in radio from an early age and had a radio studio at home. At 19, I started at the best training school you can have as a radio geek – the local broadcaster, Omroep Amersfoort. After 20 years, I started working for the regional broadcaster, RTV Utrecht, and worked there for 10 years. 
Alongside that, I freelanced for M&I for 22 years, teaching Powergold courses and helping with Nimbus installations. I joined as a permanent employee in September 2020. I'd known the company and employees for a long time, so it was a welcoming, familiar environment. 
What took some getting used to was the commercial side – after 30 years of public broadcasting, it was a different way of thinking. Luckily, I got the hang of it quickly! Now, as a Senior Project Manager, I maintain contact with customers and ensure that projects are carried out properly, on time, and within budget.  
What do you like best about working at M&I?
New colleagues are slowly joining us who quickly become accustomed to the culture and pleasant working atmosphere in our company
M&I is a small company where most of the employees have been working for a long time. It's a small family that together forms a close-knit group. 
What do you like doing in your free time?
I do a lot with home automation – my entire house is automated from all lighting, curtains, screens, audio and video, alarms and even a digital bird house! But I also like also watching movies on our 85-inch TV and talking nice walks through my hometown of Amersfoort. 
What's your favourite page on the site?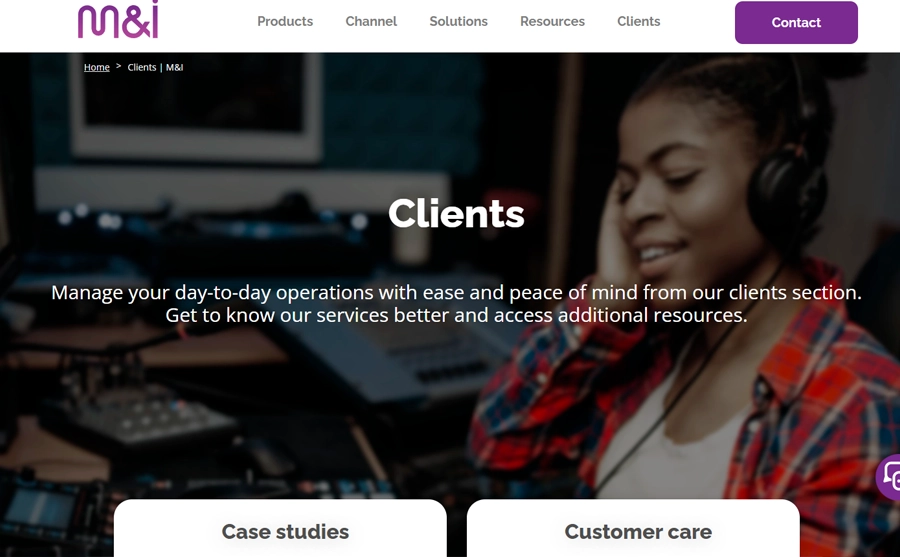 Clients
I look there, I remember the various fantastic projects that I've worked on with colleagues. There are a lot of great customers in the Netherlands, but also recently more and more abroad. This shows the growth of our company and the future ahead.