Niels Kwadijk
What's your M&I story?
"

I

like the small scale of M&I.

I feel that everyone

knows everyone else, which makes working at M&I

feel like working

with family.

It's

lots of fun!"
I'm still fairly new to M&I, having started in October 2022 as a Developer in the R&D department. I first heard about M&I through a professor while I was still studying. He told me that a fellow student had started working there, and that the company may meet my interests. One of my major hobbies is being a sound engineer, so there's a common ground there when looking at OmniPlayer. 
During my application, I noticed the small scale of the company, which really spoke to me. Everyone knows one another and speaks to one another which is so lovely. After working here for a few months, I'm becoming more comfortable with the products M&I builds, which makes working on them even more worthwhile.  
What training do you have?
I studied Information and Computing sciences at Utrecht University in the Netherlands. During my studies, I developed an interest in programming technology: the art of designing programming languages and their compilers. The knowledge on typed language helps me improve the products we build at M&I. 
What do you like best about working at M&I?
"We're a small team which makes working at M&I fun – and we do lots of extracurricular activities too, which is always enjoyable!"
We're a small team at M&I, and we all get along well. I like spending time with my colleagues, coming up with new solutions for development problems, and creating innovative products that align with my areas of interest. 
What do you like doing in your free time?
I am a sound engineer in my free time, which I enjoy tremendously. When I'm not doing that, I like to go road cycling. 
What's your favourite page on the site?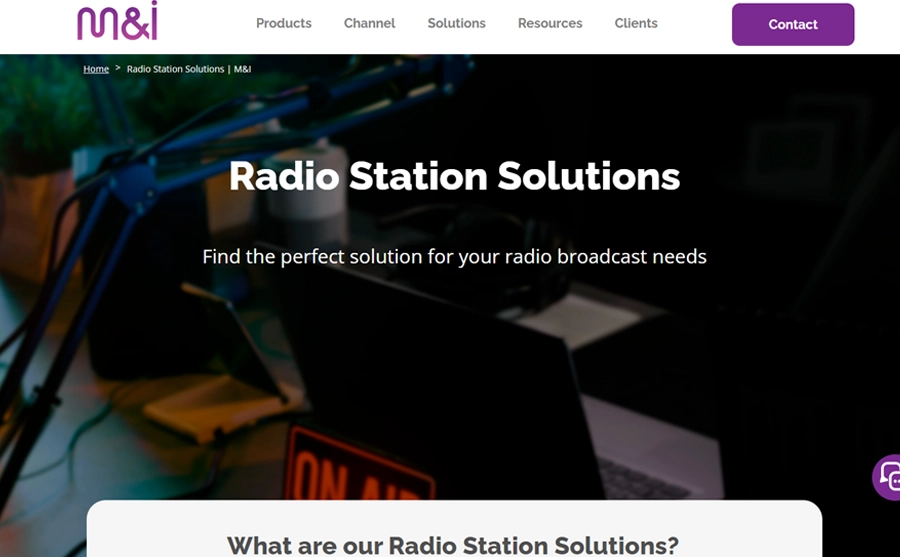 Radio solutions
As a keen sound engineer, I love the radio solutions page. It showcases our market-leading technology in this industry and highlights all the technology we can use to help our clients.