Remco Kuijer
What's your M&I story?
When I started, I was 25 years old and a rookie in C++ development. I dived in learned C++ with the help of my colleagues. It quickly became my primary choice of programming language – and it still is today!
I started working for M&I in November 2000 as a Junior Developer. I enjoyed writing my own radio automation system in my free time, and I knew M&I as the reseller of the most-wanted radio automation software at the time, Dalet51. It was widely used by all regional and national radio stations in the Netherlands, so getting a job at M&I was a great way to have a professional job while doing the things I love to do. 
Since then, I've worked on dozens of small, medium and large software development projects, including leading the development of a new radio automation product, OmniPlayer. Later, I officially became M&I's Research & Development Manager. The OmniPlayer and Nimbus products are my scope of work. 
What training do you have?
Back in the late 80s and 90s, I studied electrical engineering and electronics. At that time, there weren't many courses that matched my personal ICT interest of software development for media. Electrical engineering and electronics is a good background for the work I do now, but all of my learning around software development has been self-learning, supported by some courses over the years – and lots of experience!  
What do you like best about being M&I's Research & Development Manager?
I like that M&I is a small company where everybody knows each other. We all work together to achieve a common goal: creating good software
I have 22 years of experience at M&I and 30+ years of experience in the industry, and I enjoy passing on my knowledge to other employees in the R&D department. I love helping to make them the best they can be, and creating the best products for our customers.  
What do you like doing in your free time?
I run a small business on the side, focused on audio and video streaming and bingo software. I also like listening to music, watching good series and Formula 1, as well as editing videos and live audio engineering. 
What's your favourite page on the site?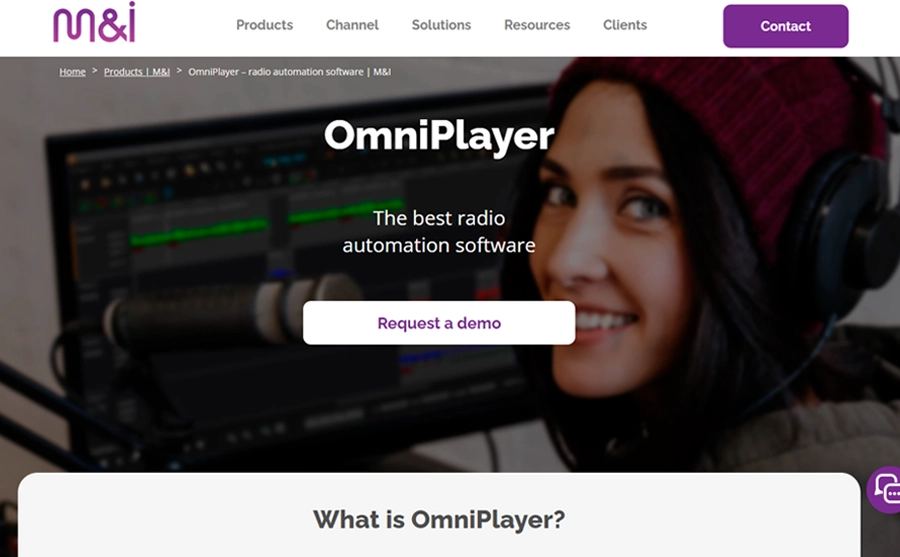 OmniPlayer
The OmniPlayer page, of course!