Sander Hoogeveen
What's your M&I story?
"The work is extra beautiful when a customer is happy with the product, and with us as a supplier."
I started at M&I on support almost 15 years ago. I knew very little about radio when I started, but I soon became very enthusiastic about this world. People are so driven in their profession and passionate about this industry and it soon rubbed off on me, too. 
In my current role, I do onsite configurations at various radio stations in the Netherlands and abroad. I supervise the entire project from A to Z and only complete it when everything is tied up and the customer is satisfied. 
What training do you have?
During my studies, I worked at various computer suppliers. That started as a hobby, and turned into paid employment. After my studies, I then focused on working at SMEs, where I managed various office environments and carried out hardware and software repairs. That provided a nice stepping stone to what I'm doing now at M&I, and I've been enjoying my role here for 15 years now. 
What do you like best about working at M&I?
"Customers are happy if we are able to help them get back on track or solve the problem they had.  This gives energy!" 
What drives me most in my role is that we're working on beautiful software that we make in-house. It's really exciting to be part of making world-leading software. It's also wonderful to support with customers' education when it comes to our software and getting to see how it benefits their business. I love seeing how happy customers are once our software is installed and configured. No two days are the same at M&I, thanks to the diversity of sites and hard and software environments, and I love the variety of the work. 
What do you like doing in your free time?
I enjoy working with IT in my spare time. But I also spend lots of time with my family and doing fun things with friends. I cook a lot and love to play sports. 
What's your favourite page on the site?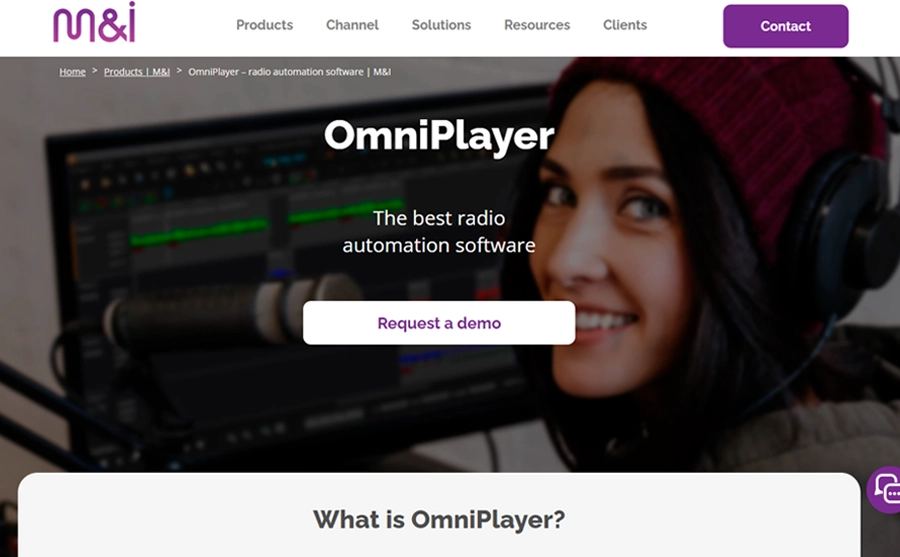 OmniPlayer
My favourite page is, of course, OmniPlayer! It represents my part in the company and I'm very proud of the product and how it's helped so many of our customers.