Wiebe Hageman
What's your M&I story?
"I love the diversity of my role. I get to do lots of different things and work closely with our fantastic team to deliver genuinely game-changing products for our customers." 
I started working at M&I in 2001, on the support desk. After that, I started managing the operations team, and now I'm the Chief Technology Officer (CTO). That means I oversee the current technology in the business, and I'm responsible for making decisions around existing and new technologies, always ensuring they're in line with the business' goals. I also work as the Solutions Manager for enterprise customers. 
What do you like doing in your free time?
When I'm not at work, I'm all about sports. I love to watch sports (all sporting events – I don't have a favourite!) and get active myself. Whether it's hiking or hitting the gym, I just like to spend my time being active. 
What training do you have?
I attended high school, then college to study Technical Computer Science in Arnhem. I'm also certified in MTCNA, MTCRE and MTCINE as a network and firewall engineer. 
What do you like best about working at M&I?
"Working at M&I is so flexible. We're a tight team and all work together to ensure our customers are satisfied." 
We have incredible technology at M&I and have created a suite of fantastic products and solutions. It's amazing to be part of a business that is a leader in its industry and works with a wide range of clients. But even though we have such exciting technology, the best thing about working here is the team. It sounds like a cliché to say it, but it's true! 
What's your favourite page on the site?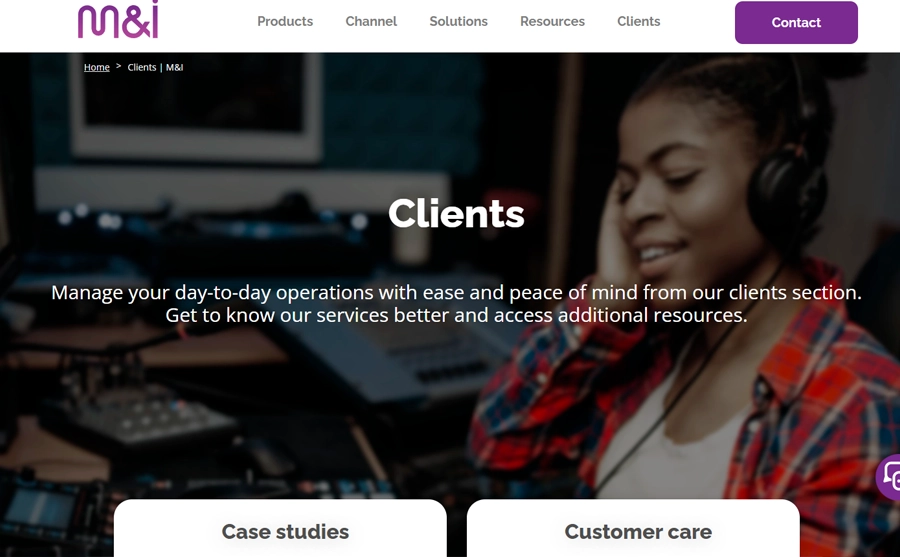 Clients
The best page on the website is undoubtedly our clients page. That's because I'm incredibly proud of all the success stories we've had over the last 15 years, working together to bring market-leading products to our happy customers.