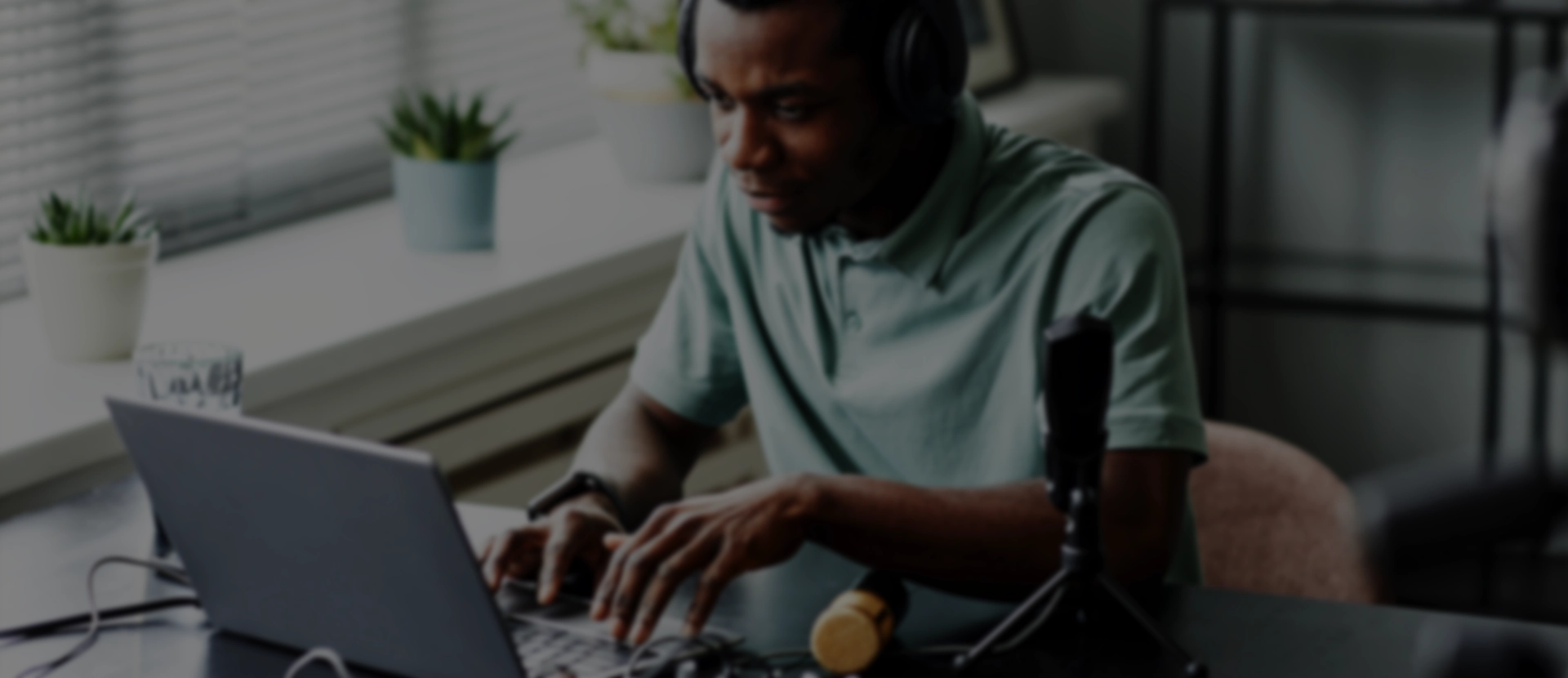 What is our radio editing software?
With +30 years of experience in radio, M&I Broadcast Services has emerged as the trusted partner for radio stations across Europe, offering Omniplayer, our top-notch radio editing software. Its cutting-edge distribution tools are designed to be state-of-the-art and reliable.
Request a demo
What can OmniPlayer provide you with?
Mix Editor
Seamlessly create audio segues, insert jingles and voicetracks, and adjust volume and transitions with precision.
SmartTrack audio editor
A fully customizable, advanced multitrack audio editing tool, perfect for radio stations and journalists.
Text-based audio edition
Allows radio editors to quickly select and arrange soundbites, making radio production faster and more efficient.
Our clients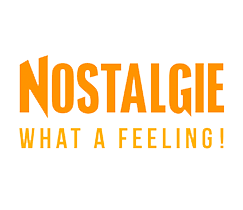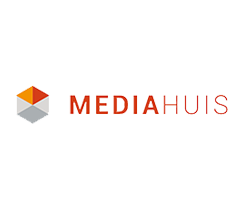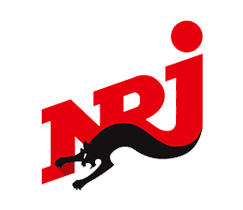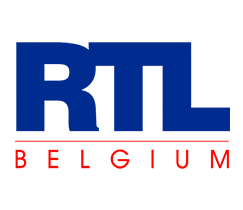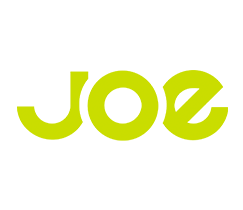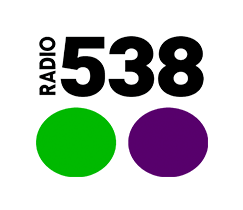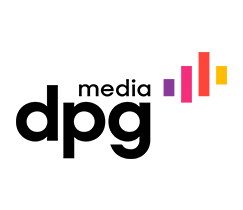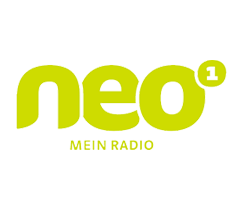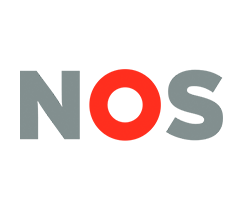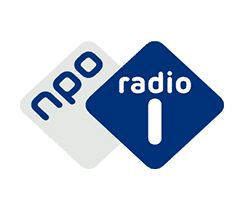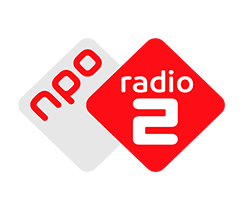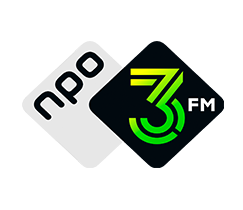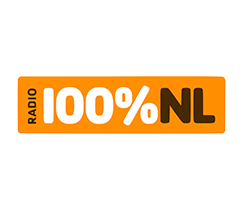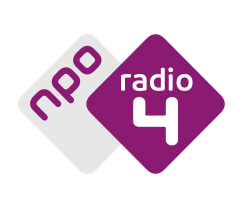 Mix Editor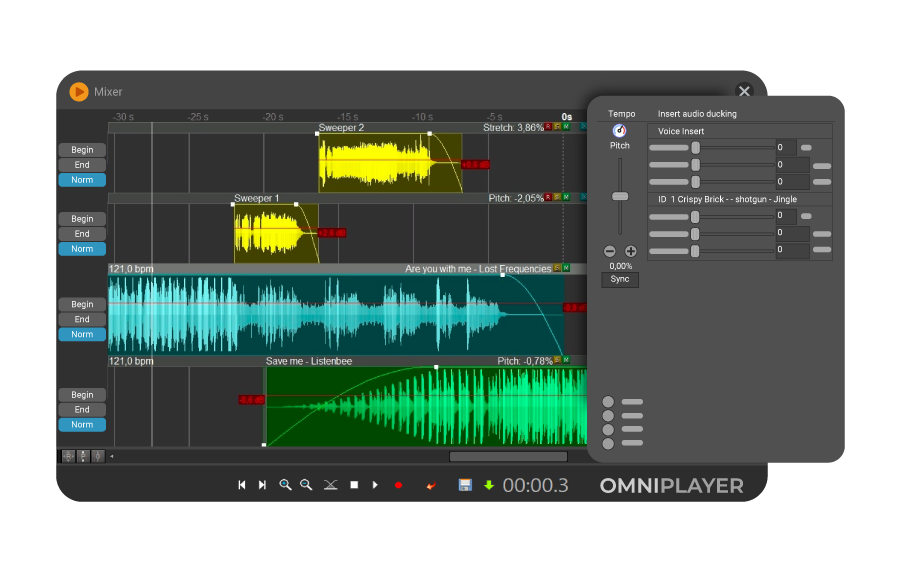 Unlock the full potential of radio editing with our state-of-the-art radio editing software. With the real-time MixEditor, DJs have the power to seamlessly prepare audio segues between music titles, while effortlessly inserting jingles and voicetracks using the intuitive multichannel waveform view. Whether you prefer to meticulously plan your show days in advance or make dynamic adjustments during a live radio broadcast, Omniplayer offers the flexibility you need for a flawless radio edition experience.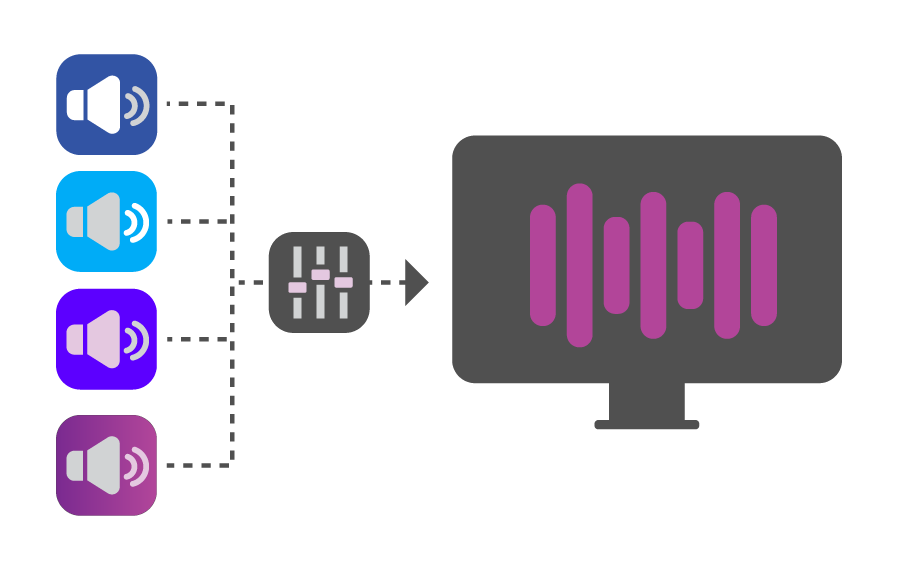 Take advantage of our MixEditor's features, like setting precise begin- and end-offsets, volume editing, and audio ducking on each track, ensuring seamless transitions that captivate your audience. Additionally, the pitch and stretch control, complete with BPM sync, guarantees smooth and harmonious transitions across all tracks. Create individual audio segues or effortlessly generate transitions for an entire log with our radio editing software.
SmartTrack audio editor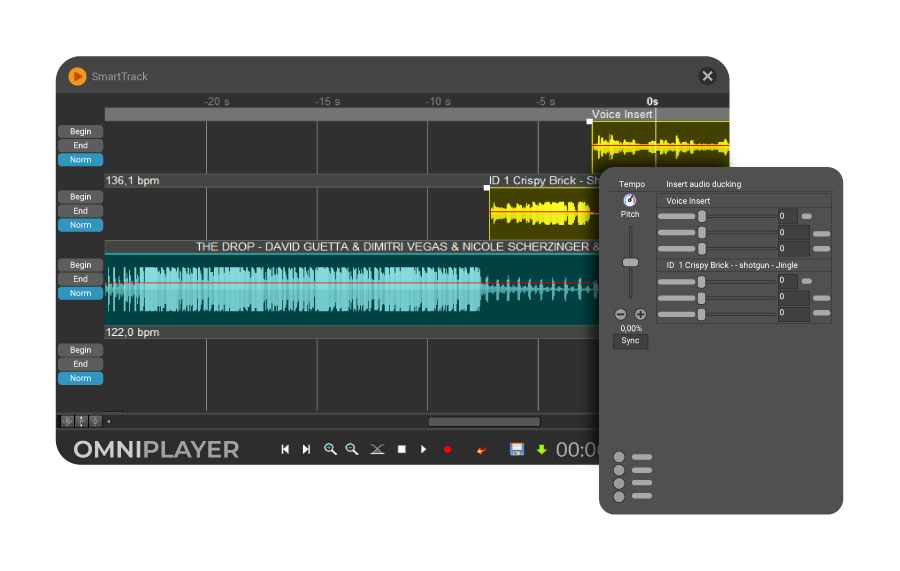 Enhance your radio editing capabilities with our versatile SmartTrack Audio Editor. This advanced and fully customizable multitrack audio-editing tool is a must-have for modern radio stations. Whether you're working from the comfort of your studio or out in the field as a journalist, SmartTrack empowers you to edit audio with speed and precision.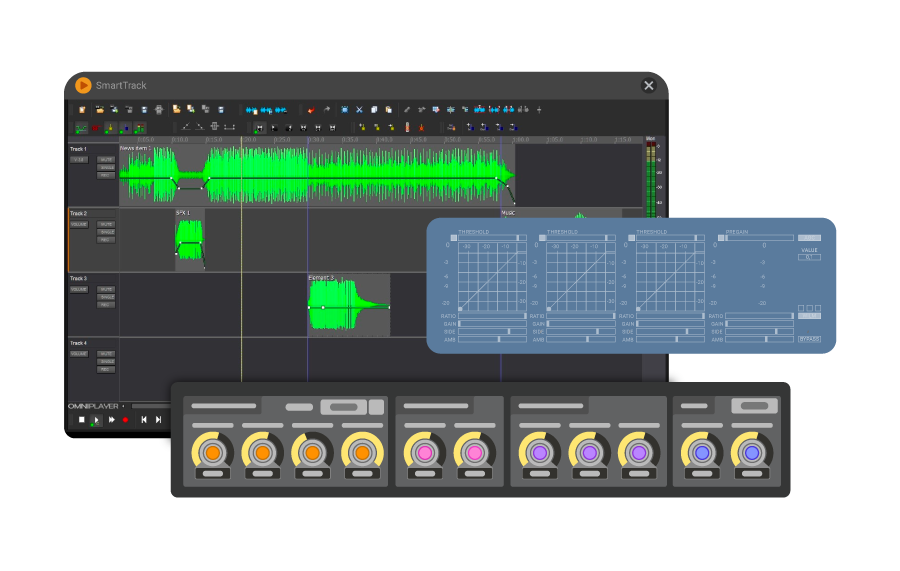 Seamlessly embedded within OmniPlayer or available as a standalone application, SmartTrack offers a comprehensive set of features designed to streamline your radio edition process. Enjoy full customization options, native mixing of various formats and resolutions, linear editing of compressed formats, volume editing, normalization, segment naming, and on-the-fly track editing. With SmartTrack, unleash your creativity and take control of your radio editing experience.
Text-based audio editing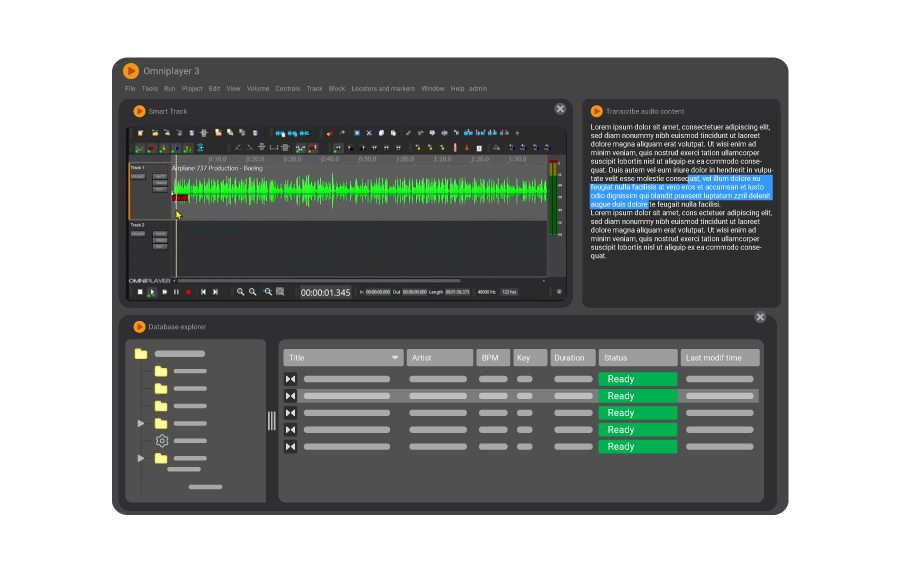 OmniPlayer is at the forefront of innovative radio editing software, striving to make the radio edition process easier. That's where our text-based audio editor comes in to alleviate your stress. Within minutes, OmniPlayer transcribes the audio into text, enabling you to easily read, select, and arrange the desired soundbites in the right order. Fine-tune the entire composition and send it off to the producer, fully prepared for the broadcast. During live broadcasts, you can instantly retrieve and share remarkable soundbites on social media.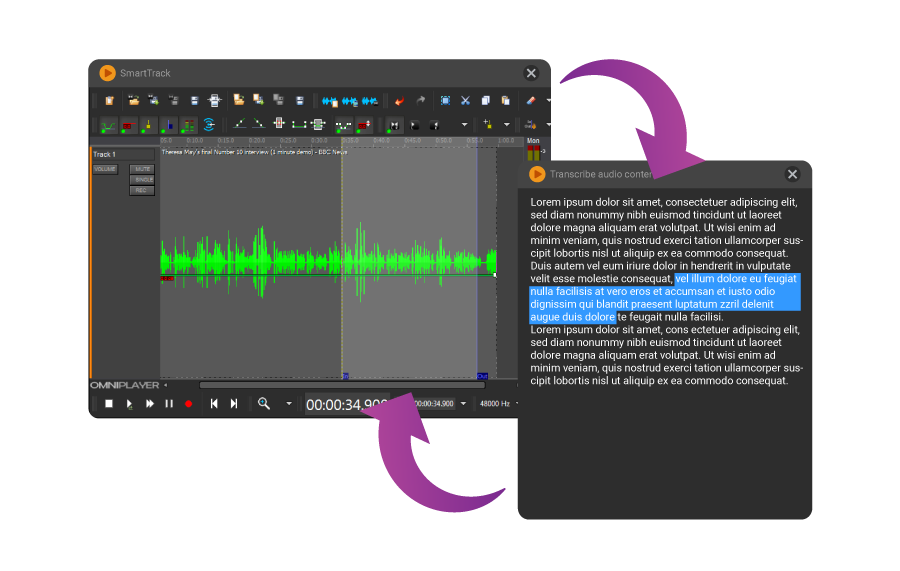 Thanks to our advanced technologies, including smart API links, real-time composition of radio items is now possible. The text version seamlessly integrates into OmniPlayer's SmartTrack editor, fully linking the audio and its written text. The selected text becomes immediately visible on the audio track, and vice versa, providing a user-friendly interface for marking desired text segments and corresponding sections of audio.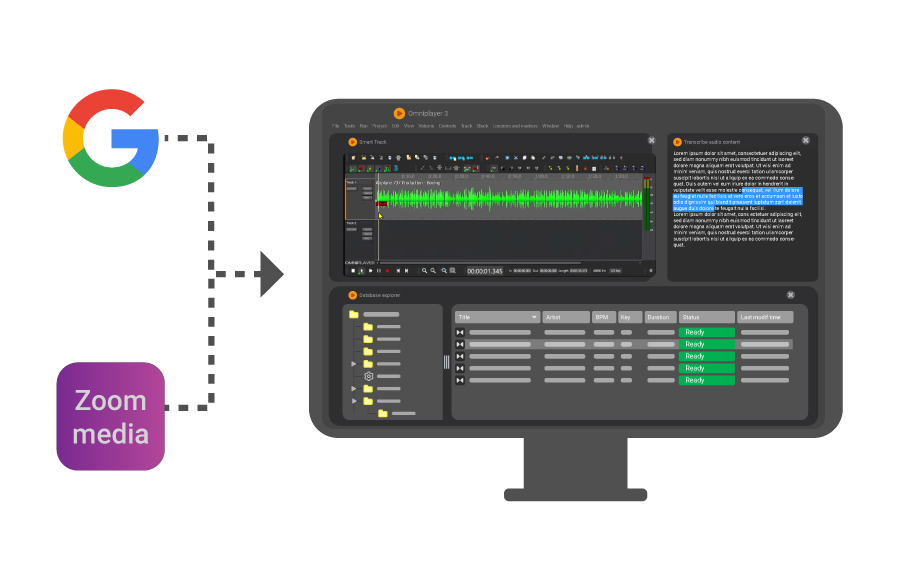 This remarkable integration is made possible through Zoom Media's implementation of speech-to-text software, with Google for English delivering accurate transcriptions. OmniPlayer's text-based audio editing sets a new standard in the radio industry, offering a unique and brilliantly simple approach that revolutionizes the use of technology.
More information? Contact us here
Our clients