OmniPlayer 3: What's to come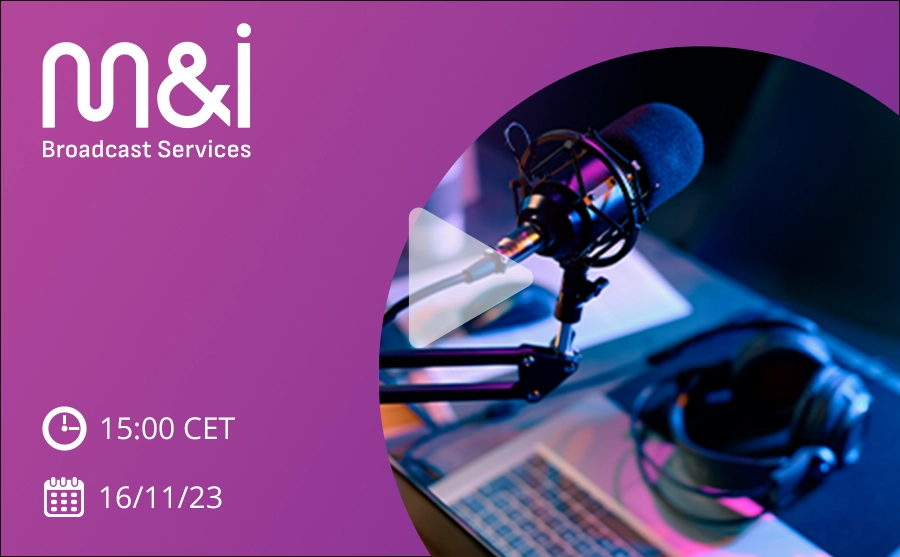 OmniPlayer 3: What's to come
Free webinar l Duration: 60 minutes
Gain exclusive insights into the exciting updates and advancements in Omniplayer 3. Join M&I's team and be the first to find out about the next big thing in Radio.
Who can benefit from this webinar?
This webinar is specifically designed for radio broadcasters and professional radio stations eager to stay ahead and leverage cutting-edge technology. 
What will you learn in this webinar?
New integrations. Discover the latest integrations offered by Omniplayer 3, enabling seamless collaboration with industry-leading tools and platforms. 
Roadmap highlights. Get an exclusive sneak peek of Omniplayer 3's roadmap and learn about upcoming features and innovations. 
RadioGPT. Meet our own radio AI and explore the capabilities that this tool offers for process optimization. 
Other relevant company updates. 
Date: 16/11/2023
Time: 3:00 PM (CEST)
Duration: 60 minutes
Places: 100