David de Bruijne
What's your M&I story?
Having such strong products makes it fun to enter markets and talk with broadcasters and radio stations
I started at M&I in January 2023 as Director of Business Development. My new colleagues gave me a warm welcome, and they even arranged a small present for my birthday. It was so good, in fact, that I'm still trying to get all of the confetti out of my car… 
My role as Director of Business Development is to accelerate the use of our software suite among clients worldwide. I like the combination of crafting a market strategy and at the same time, listening to our clients to ensure that we serve them as best as possible.  
What training do you have?
I studied International Economics & Economic Geography at Utrecht University. I conducted my final research in South Korea, focused on expanding business in APAC – that may prove handy in my current role! 
 
My time as a management consultant and the thorough education in consulting skills that I received there have had a great impact on my professional way of working and view of effective organisations. 
 
Finally, the entrepreneurship summer school at London Business School gave me the hands-on spirit to actually progress with business ideas and maintain a certain openness for different viewpoints. 
What do you like doing in your free time?
I'm a keen basketball player. I also love to compose songs and play piano, and you can often find me reading a good book – or trying to write one myself! 
What do you like best about working at M&I?
We are a small team, and that makes us flexible in how we navigate the industry and its trends
M&I is a close-knit team. I really like that as it means we can do things our way, adapting quickly to what's happening in the industry and market trends. At the same time M&I is embedded within the Valsoft Corporation, giving us the stability, business-hygiene, and management tools that are necessary for running a software company in mission critical software.   
What's your favourite page on the site?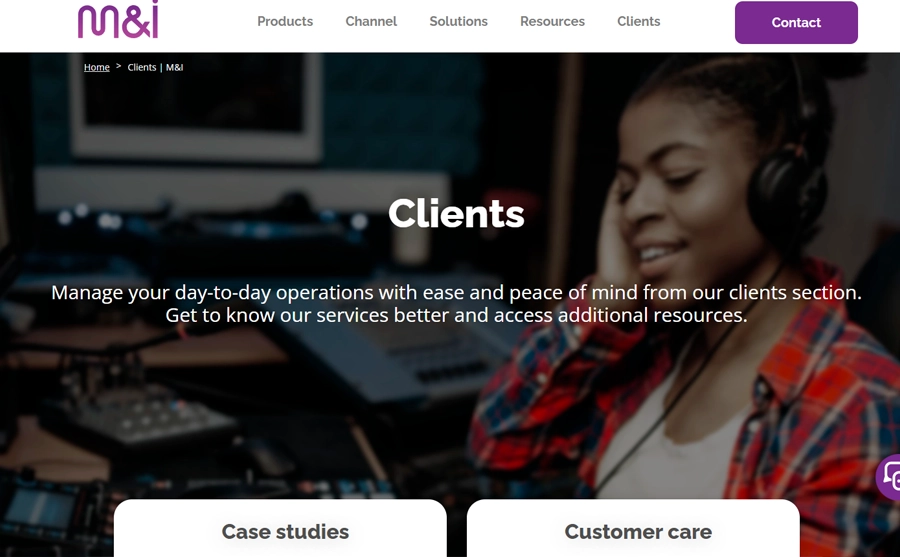 Clients
My favourite part of the site is the clients page as it shows a long list of clients we're proud of servicing. I hope to add to that list as we grow the business and expand into new markets.