Mitchell Klijs
What's your M&I story?
"

In my current role in the R&D-team, I work for the various web-based applications from M&I."
I started working at M&I in 2021 after completing my studies at Utrecht University, where I completed a BSc in Information Science and a Master of Science in Business Informatics. There, my modules included Software Architecture, Business Processes, Process Mining, Pattern Recognition and Data Mining, Business Intelligence and Learning Technology, so I had a strong background across a range of different technical subjects. 
When I joined M&I, I started off working in both the PS and R&D teams, but I quickly started working full time for the R&D team. 
What training do you have?
I studied Information Studies, Business Economics and Business Informatics at Utrecht University. Those three study areas have given me a broad basis in many technical subjects, including security, design and business, so I have a good understanding across all of the areas M&I works in. I also worked as a software engineer during my studies, which allowed me to learn various programming languages and get practical on-the-job experience. 
What do you like best about working at M&I?
"

Working at M&I allows me to combine two of my hobbies: creating software and working with the media industry."
As a developer, I love creating software – both at work and in my free time. I'm also highly interested in the media industry and spend a lot of my free time working on this, too. So, my role at M&I is perfect for me because it's a crossover of two of my favourite things! 
What do you like doing in your free time?
In my free time, I work for a local radio and TV station (BredaNu) as facility manager and technical producer. 
What's your favourite page on the site?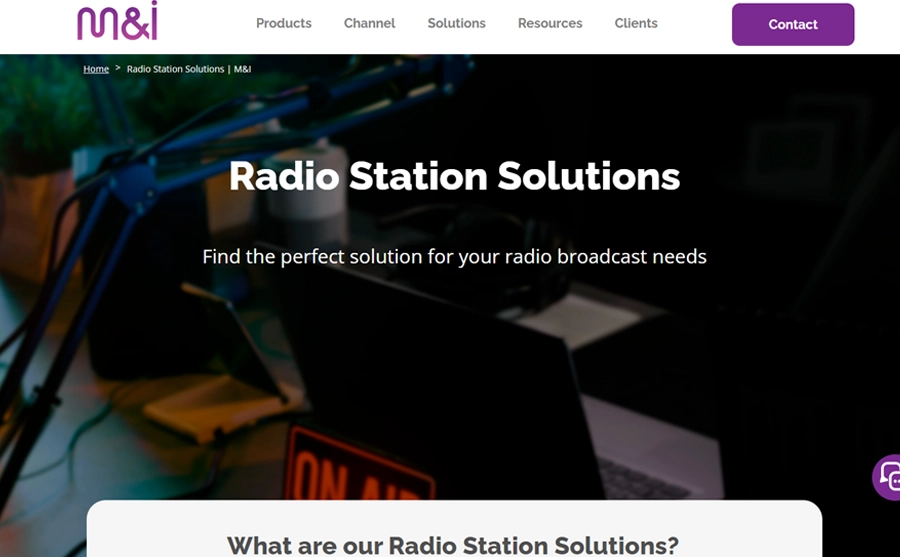 Radio solutions
As a TV and radio nerd, it's really exciting to me that we provide best-in-class solutions for these industries. The radio solutions page is the best page on the website as it showcases all the critical software we've created for this industry.