Raymond Lamphen
What's your M&I story?
"It's a good job that I like diversity in my working life, as no day is the same in my role!"
I joined M&I in May 2022 as Managing Director, after the company was acquired by Valsoft/Aspire. I lead the team locally and work together with our amazing customer base in the Netherlands and abroad. As Managing Director, I hold responsibility for all aspects of the business. 
What training do you have?
I've worked in media for over 20 years now – and I'm still learning! There's always something new to learn, new market trends to get to grips with, and new technologies emerging. Through my time in the industry, I've developed a broad network, giving me access to all kinds of people. Their knowledge, help and advice have brought me to the position I am in today, of trying to be an inspirational leader. 
What do you like best about working at M&I?
"M&I is more than a company. It is a great team, trying to do its utmost for our customers. Day in, day out." 
The team is by far the best thing about M&I. I count myself very lucky to work with such a fantastic group of passionate, dedicated and talented colleagues who do their best for our customers every single day. We always try to do things right. We try to do the right things – and yes, we do make mistakes sometimes. But without mistakes, there's never any improvement! 
What do you like doing in your free time?
When I am not working, I like to cook, eat, drink – and do some sports to compensate! 
What's your favourite page on the site?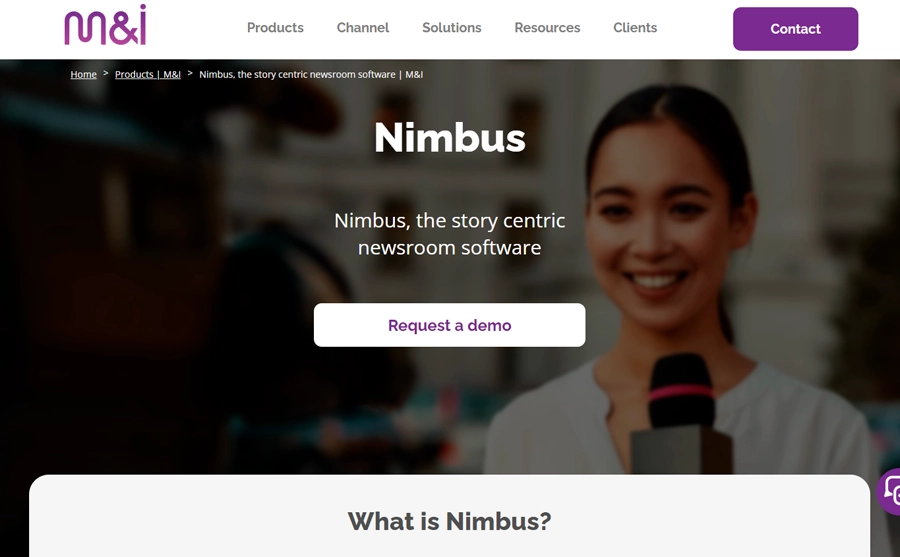 Nimbus
How can I possibly choose? All of our solutions are fantastic, with business-critical technology that is helping businesses in the Netherlands and beyond to achieve their full potential. But if I had to pick, I'd go for Nimbus, one of our most forward-thinking products.